Should You Invest in Google Ads?
As a digital marketing agency, we often get asked whether Google Ads are worth the investment. The answer is an unequivocal yes! Google Ads are an incredibly cost-effective way for businesses of all sizes to reach a targeted audience and gain a competitive edge.
Imagine if you could instantly direct customers to your website as they're searching for your products or services. While it may not be as simple as pushing a button, with the right digital marketing strategies, it can be very achievable.
At our agency, we utilize a combination of search engine optimization (SEO) and pay-per-click (PPC) advertising, including Google Ads, to help our clients stand out in the crowded digital marketplace. In this post, we'll explore the value of Google Ads and how they can benefit businesses of all sizes.
How Do Google Ads Work?
First, let's talk about how Google Ads works. Formerly known as Google AdWords, Google Ads is one of the most popular PPC advertising platforms in the world. With Google Ads, businesses can choose specific keywords and bid on them, based on the amount of money they're willing to spend per click.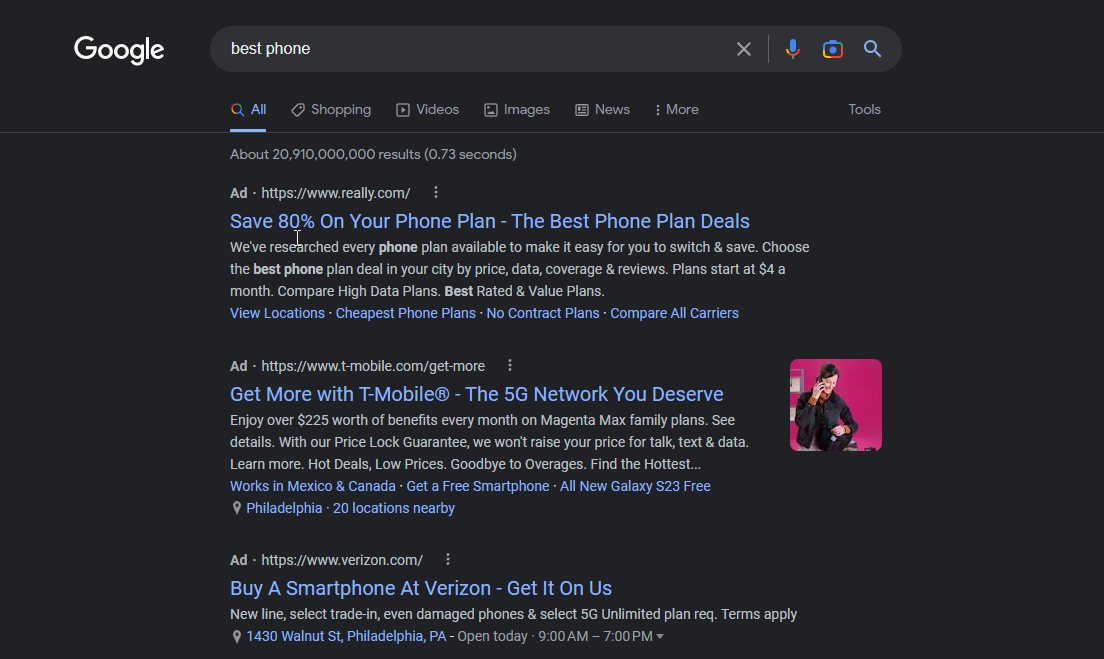 When a user performs a search that contains your chosen keywords, your ad will appear above organic search results on the search engine results page. This means that your potential customers are more likely to see your ad and click through to your website. Additionally, Google Ads can be displayed on various platforms such as Google Play, Google Maps, Google Images, and the Google Shopping tab.
Google Ads is a MUST!
One of the biggest advantages of Google Ads is that you only pay when someone clicks on your ad. This means you have complete control over your ad spend, and you can start, stop, pause, or adjust your bids at any time.
Now, let's dive into why Google Ads are worth your investment. With over 1.2 trillion queries per year, 3.5 billion daily users, and 40,000 searches per second, Google provides the unparalleled potential for businesses looking to increase brand awareness and sales. With Google Ads, you can target your ideal audience through search, display, and video ads.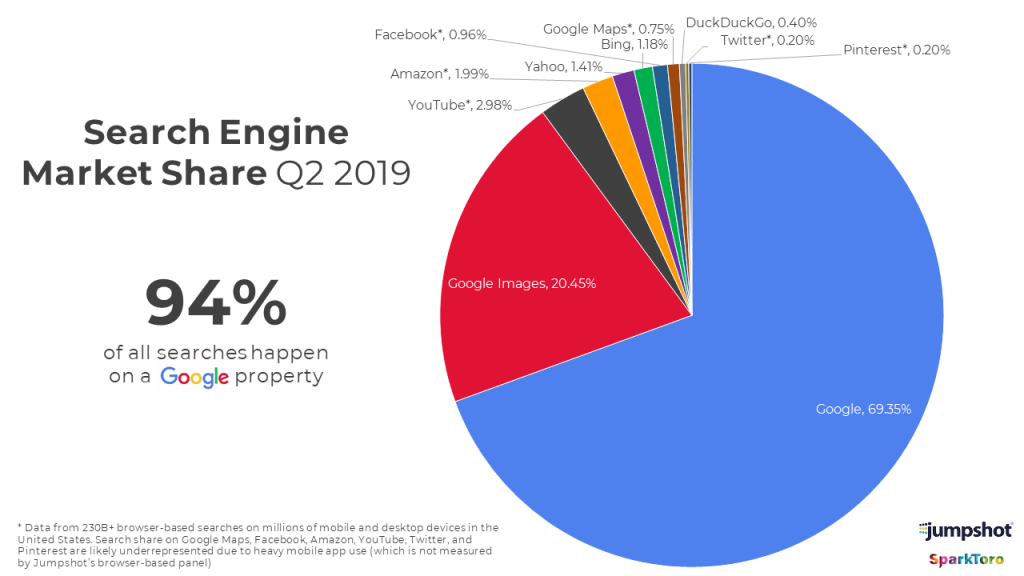 Source: SparkToro
Fast Results
Another significant benefit of Google Ads is the ability to see results nearly instantly. With SEO, it can take months to see tangible results. With Google Ads, you can start receiving traffic within minutes of your ad being approved. This means that you can quickly and efficiently reach your target audience, increasing your chances of generating leads and sales.
Google Ads also offers unlimited potential, with millions of keywords to bid on and new ones added daily. This means that your audience is virtually unlimited, and you can increase your daily spending to bring in even more clicks. The flexibility and control provided by Google Ads allow you to stop or pause your campaigns without penalty and adjust your marketing spend as needed.
Optimizing Your Marketing
Furthermore, Google Ads provides excellent performance tracking and analytics. The software offers valuable insights into how your ads are performing, allowing you to easily test and adjust your ad copy and landing pages to maximize ROI. You can see everything from your average cost-per-click and ad position to your conversion rate and ad quality score. By linking your Google Ads to your Google Analytics account, you can compare PPC and organic search data side-by-side, allowing you to make more informed marketing decisions.
Lastly, Google Ads can give you a competitive edge by outbidding your competitors on specific keywords. By investing in a smart PPC strategy, you can outrank your competitors on the search engine results page and increase your visibility to potential customers.
What Are You Waiting For? Call Us NOW!
In conclusion, Google Ads are a worthwhile investment for businesses of all sizes. With their cost-effectiveness, flexibility, and control, businesses can quickly and efficiently reach their target audience, increase brand awareness, and generate leads and sales. So, if you're looking to gain a competitive edge in the digital marketplace, consider incorporating Google Ads into your digital marketing strategy.